WiFive – Strengthening the next generation's digital skills and competencies
At TDC NET we connect Denmark. For everyone. As part of that we share the responsibility for ensuring that everyone, including the youngest, have positive experiences as they take part in online communities. Together with Danske Skoleelever we have developed the learning resource - WiFive.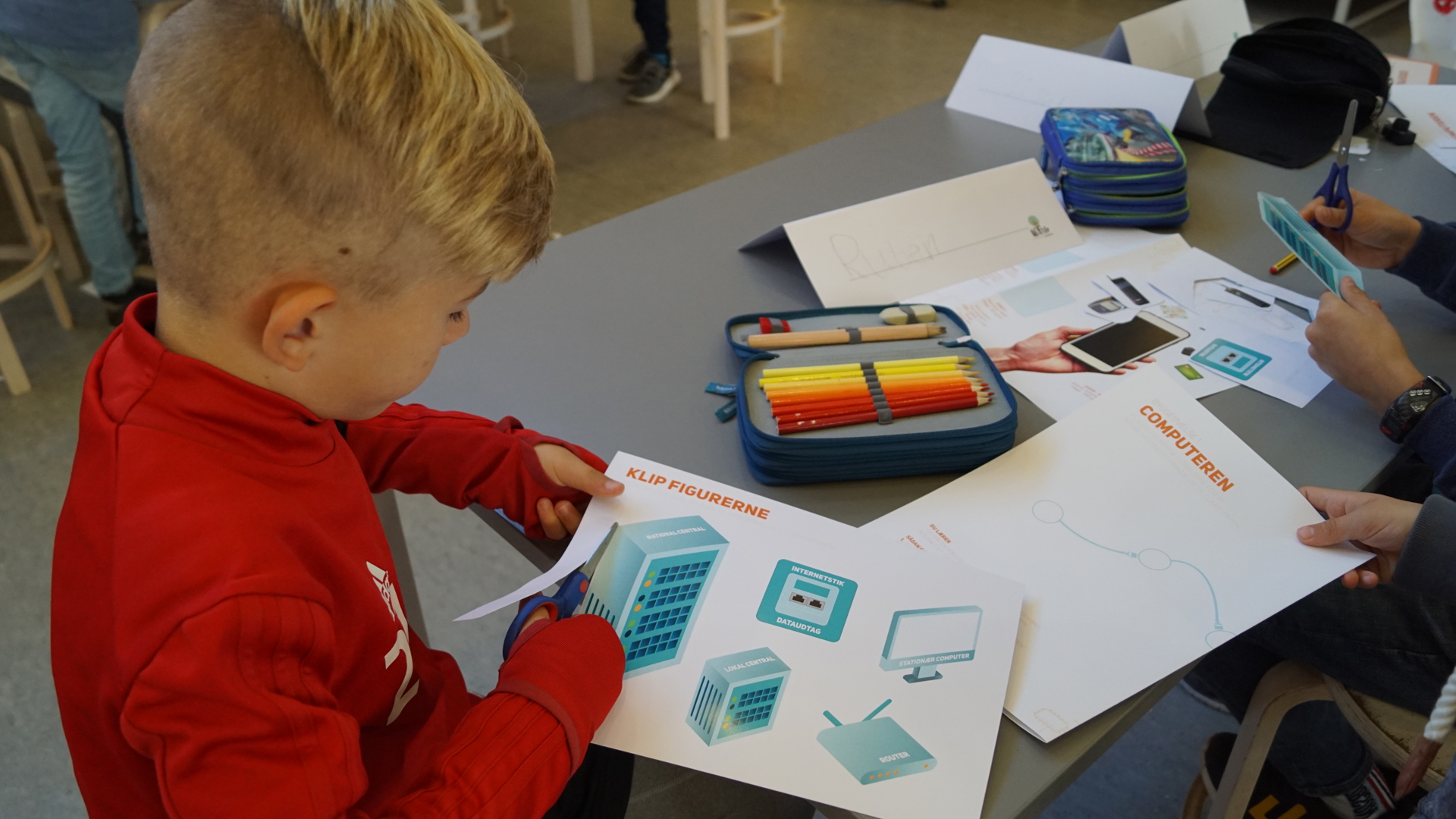 About WiFive 
WiFive offers digital education, aimed towards school students. The offer includes training of teachers as well as teaching materials for the pre-preparatory and intermediate stages. WiFive is based on input from the students themselves and TDC NET and Danske Skoleelever have created the framework. This to ensure that the material remains relevant and reflects the dilemmas that school students encounter in online communities.
Though children today absorb new technology fast, they still require advice and knowledge on topics such as online security as well as guidelines for how to best navigate online communities. Children may have difficulty setting boundaries and overseeing the consequences of e.g. digital bullying. Therefore, a framework for good online communities is required. TDC NET takes co-responsibility for this.
The WiFive learning modules focus on Digital Manners, Online Security, Tech Savviness and Good Online Behavior, and these can be assembled freely according to the needs of the individual class. Included in the package is a Digital Driving License, where students after completing the modules can test their competencies based on different, digital dilemmas. The material is free and can be downloaded from WiFive.dk or the teaching portal Clio. As of today, WiFive has been used at approximately every third school in the country.
So far, almost 100,000 pupils have benefitted from the WiFive learning materials, and WiFive is being used in more than one third of all schools in Denmark.
In 2020, we launched an updated version of the WiFive materials suitable for second- and third-grade pupils on multiple platforms to supplement the learning materials for fourth to sixth graders, which were launched in 2017.
Furthermore, the WiFive initiative has expanded with courses targeted schoolteachers to support them in teaching digital citizenship.