Meet Fatima
Fatima works as a data scientist in Advanced Analytics. She is part of a team consisting of 13 people with roots in India, Bulgaria, Pakistan, Vietnam, France, Sweden and of course Denmark, working and delivering together.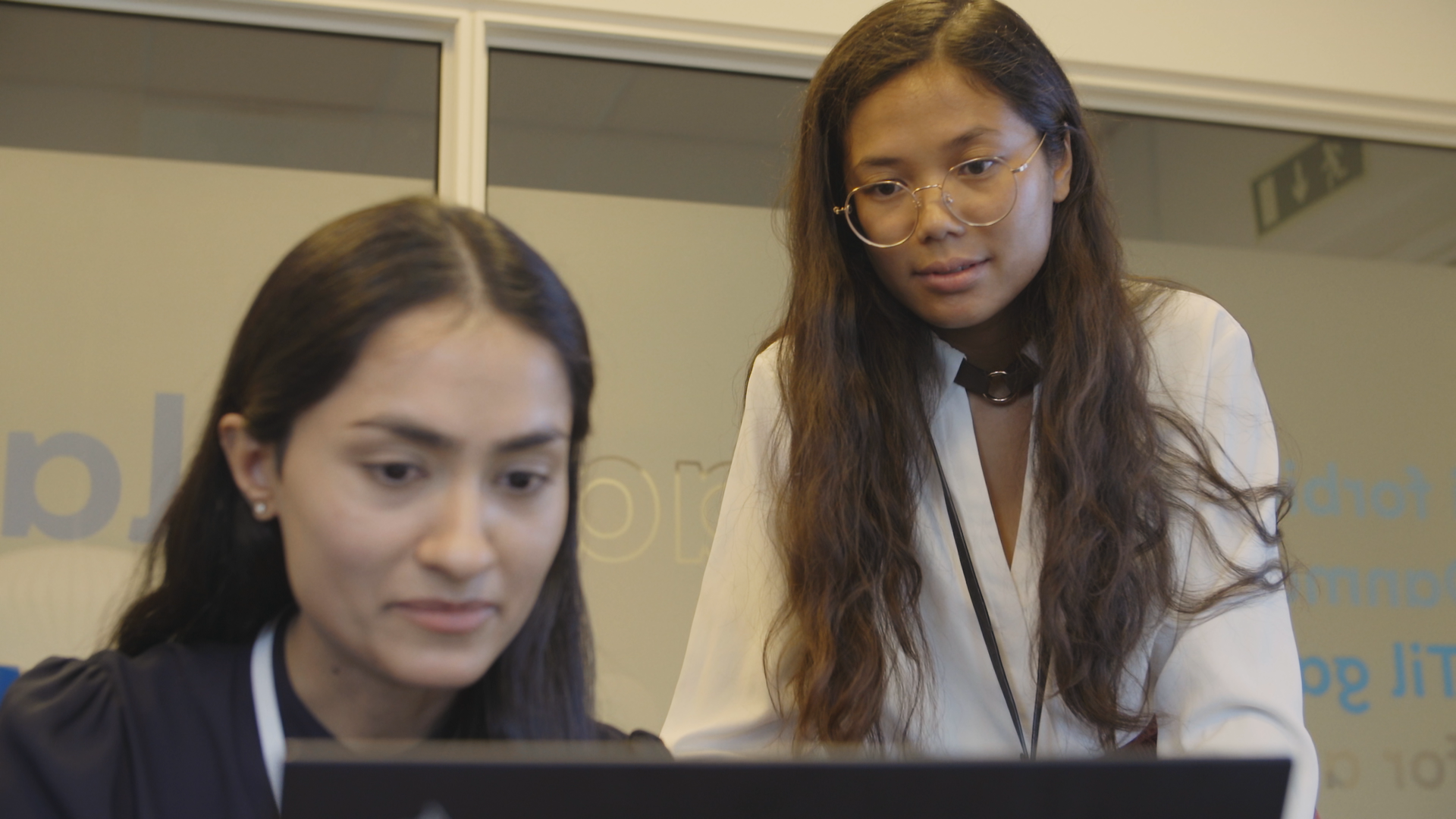 'On a daily basis I am handling lots of data to find out how we can use it to help the rest of the business make better decisions.'
'Among other things, we make models that show the best places to roll out fiber, the cost of it and when customers activate it.'
Fatima's working day typically starts with her and her colleagues talking about and evaluating the work done yesterday then planning the rest of the day in relation to the projects the team must achieve.
'We communicate a lot in the team. We help each other and work together. I rarely sit alone with data. If I turn around on my chair, there is always a colleague ready to help me. '
Fatima and her colleagues typically work in sprints, where the team dives into data and intensive, concentrated problem solving over periods of e.g. two weeks.
'We spar with each other about what data we have available, how we can get it into the database or in cloud. Here it is analyzed, and we develop machine learning.'
'Once we have found and analyzed data that the rest of the business can use, we put it in interactive dashboards in order for others in TDC NET to easily see and use them.'
For Fatima, TDC NET's goal of connecting Denmark digitally is a common goal that makes people cooperate.
'It is clear, that we are in this together. We take joint responsibility for each other and our tasks. It's not about what I deliver, but about what the team delivers together.'