Meet Adam
Adam is Head of Strategy Execution and works closely with both the management, the specialists who help roll out fiber and secure excellent customer satisfaction, and numerous other colleagues in TDC NET.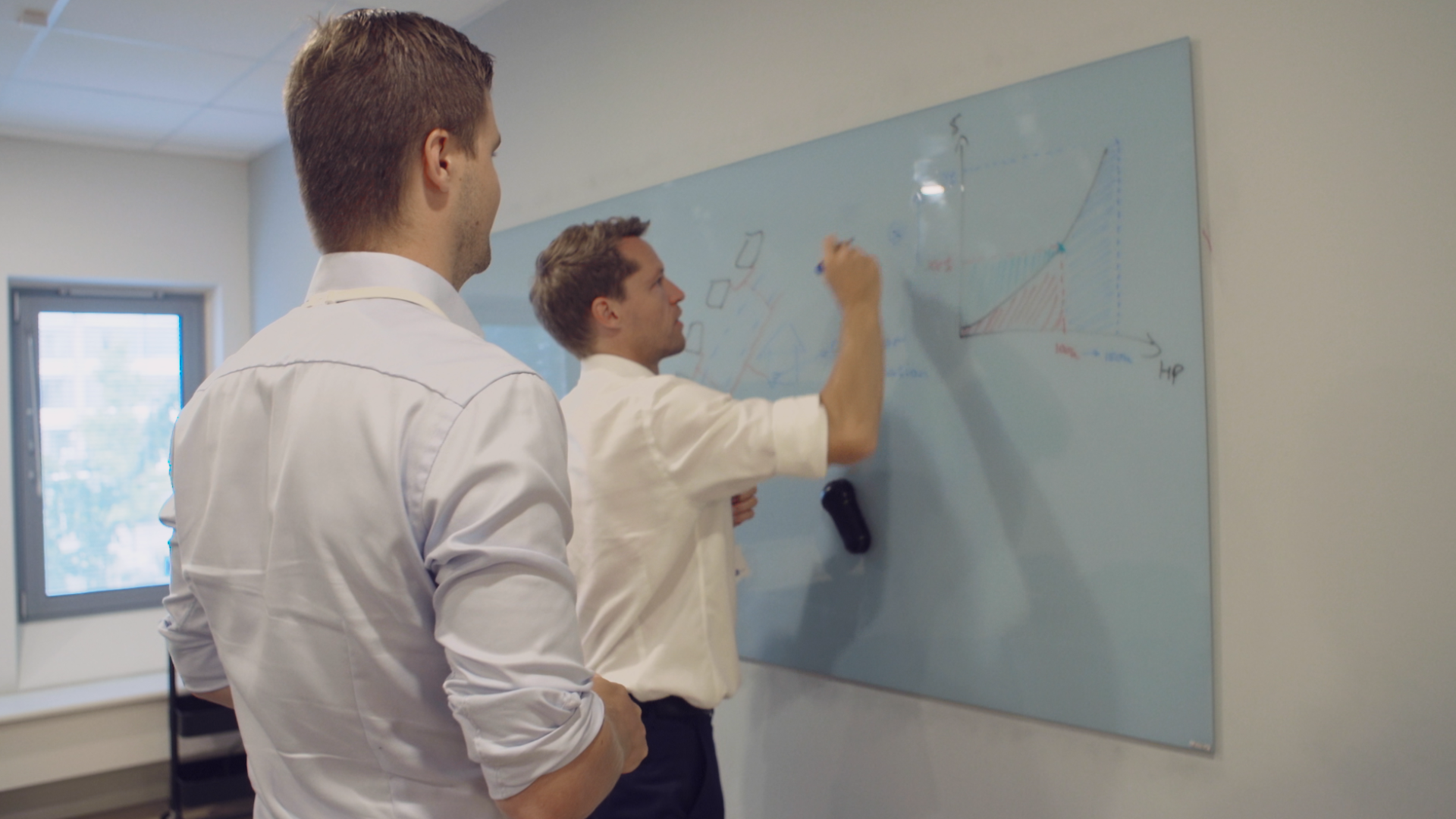 'My team and I are helping develop TDC NET's strategy. The works includes among other things where we roll out fiber, how we deliver the best mobile network and how we ensure excellent customer satisfaction. Afterwards, we work across the company to guarantee that the strategy becomes reality. By finding out who the supplier should be, how many masts we need and how to secure the customers feels well informed in the process.'
'A typical day for me begins with me meeting with my team, where the day's tasks are discussed and planned: Who should we meet with and what tasks should and can be achieved'
Adam's working days reflect TDC NET's goal of not only connecting Denmark, but also exploring more flexible and digital ways of working together.
'We are for instance in dialogue with Fiber Factory about where we should roll out fiber and with finance about how much money we have for the task.'
'Both the meetings of the team and other of my meetings often take place digitally. With one or more participants physically staying elsewhere. For instance, at home, at TDC NET's offices in Aarhus or on another floor in the headquarter on Teglholms Allé. '
For Adam, this means better opportunities to work more independently of time and place, e.g. at home, on the go or even with customers or colleagues. Also, he can push tasks to in the evening and go home to the family earlier.'
'There is a great deal of flexibility in my work. Both in terms of holidays, working hours and tasks. Even more over the past 12 months. It is very valuable when you have two small children '