Fibre-optic broadband is the connection of the future
Danish data consumption is rising by 40% per year. Therefore, we are investing in fibre-optic broadband, so that everyone can share the new digital possibilities that the future holds. With a secure and fast network, we connect businesses, hospitals, schools – and you and I – even better. To each other. And to the world.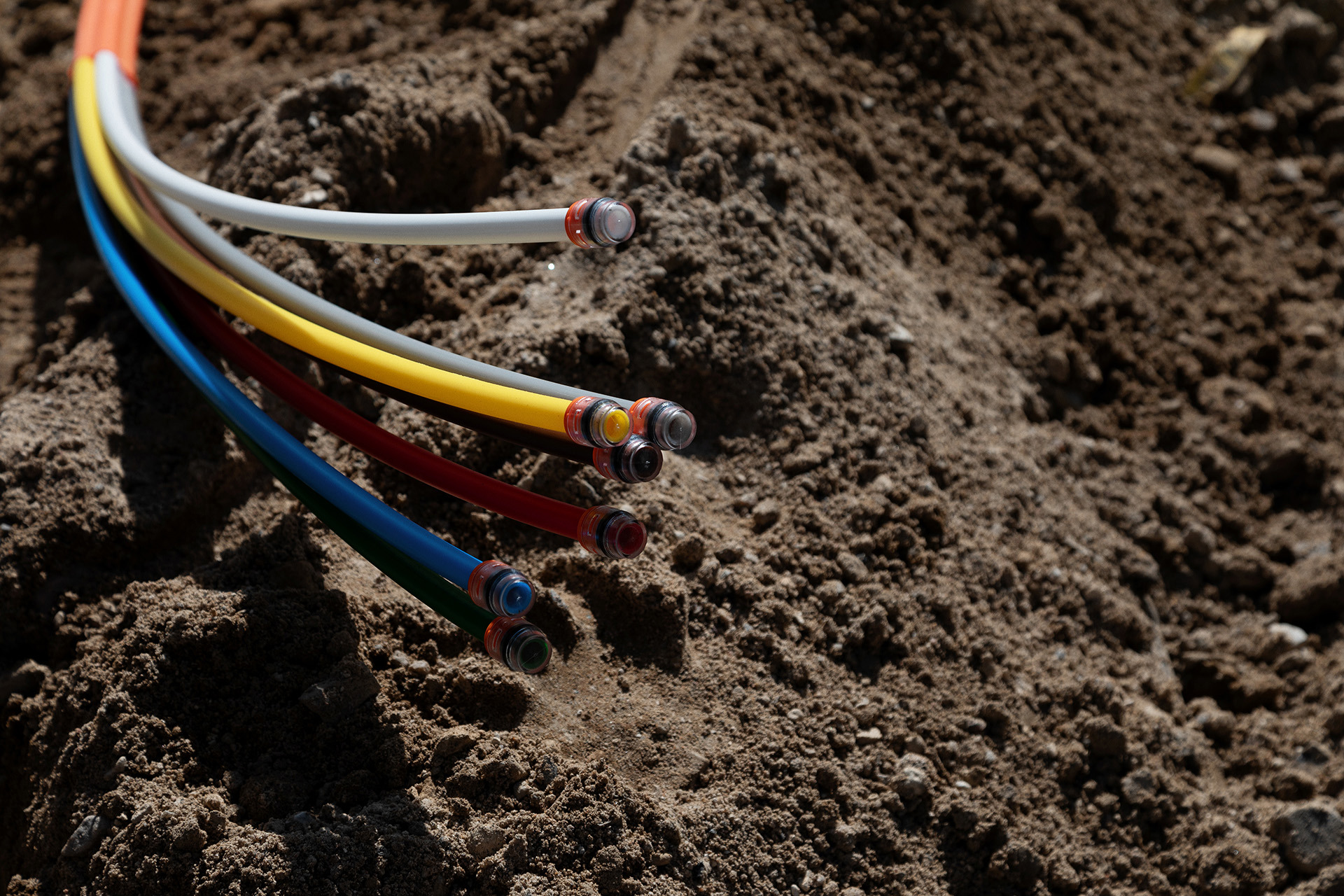 Network with the speed of light
Fibre-optic broadband is an optical fibre made of glass, which transports data at the speed of light. This way, fibre-optic broadband gives us the newest and fastest broadband technology, which will be ready for the future. With fibre-optic broadband, not only do we get a great connection for Internet, TV and telephone services in the home but also for small and large companies. We also gain a future-proof connection for the smart solutions that are on the way with the likes of the Internet of Things right now, and all the new opportunities that we can look forward to.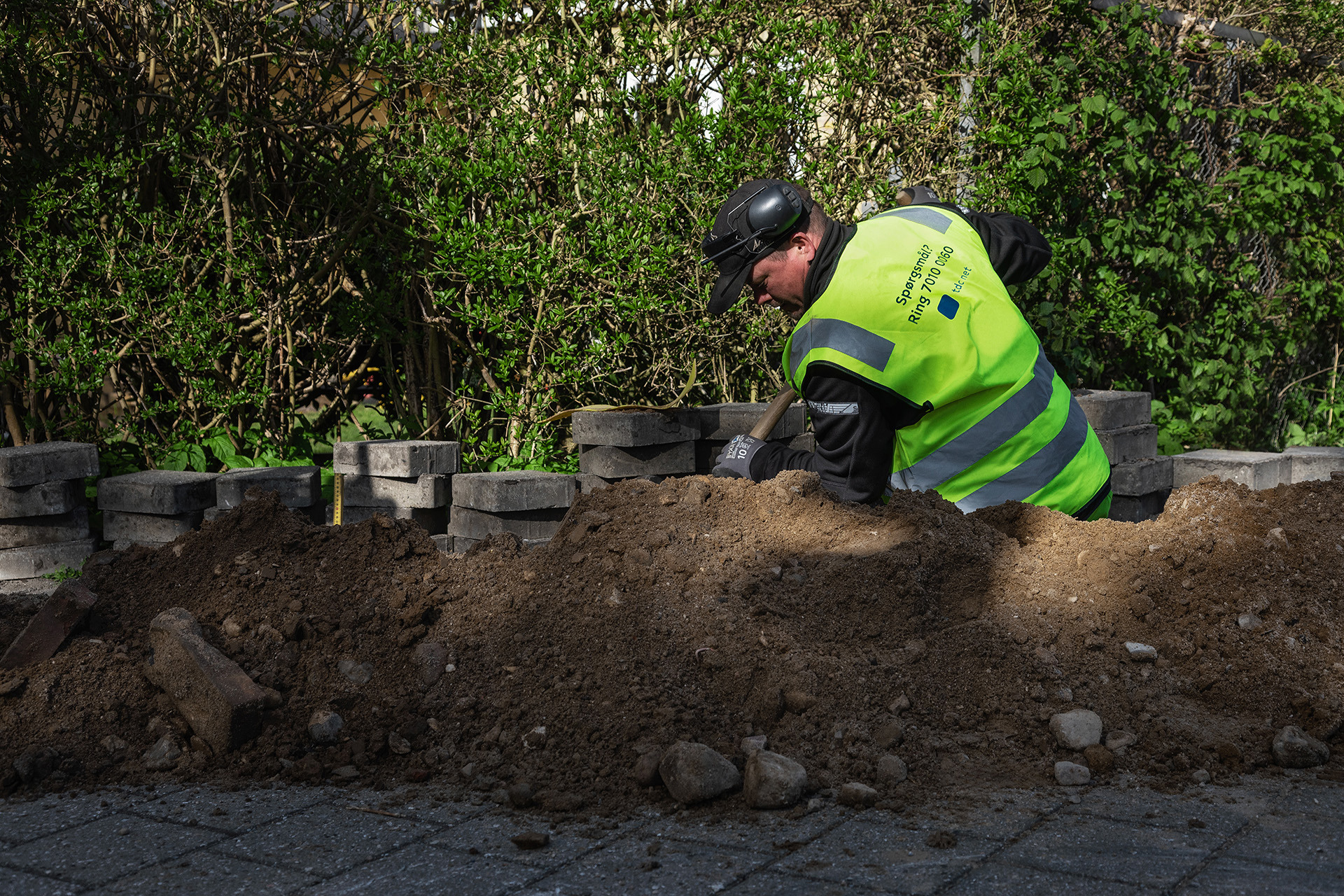 Coming to you and Denmark
Today, TDC NET provides fibre-optic broadband to over 380,000 addresses in Denmark, with new addresses constantly added as we expand our fibre-optic broadband. Our goal is to provide fibre-optic broadband to more than one million addresses within several years, and those addresses will often be in areas where there is currently no fibre-optic broadband. When new areas get the opportunity to connect to fibre-optic broadband, we will send out letters to all the addresses and offer free connection. Because everyone should have the option.
We make the connection, you choose the provider
When we install fibre-optic broadband in your house, your property or your business, you get a fibre-optic broadband socket in the wall, which is comparable to an antenna or phone socket. The fibre-optic broadband socket is ready for use, so you can select the Internet, TV and telephone provider and subscription as needed. You cannot get this from TDC NET. We just provide you with great connection.
Fibre-optic broadband in the ground or 5G in the air?
As we roll out fibre-optic broadband, we also upgrade our mobile networks to 5G. When we talk about fibre-optic broadband and 5G, it is not a matter of either-or, but encompasses both. 5G has the potential to deliver speeds via the mobile network which are similar to those we see via fibre-optic broadband today. However, fibre-optic broadband has the potential to deliver much higher speeds. At the same time, it would require a tremendous expansion of the mobile network capacity if all data traffic was to move via the 5G network. With growing amounts of data, there will also be a demand for a fixed-line connection in the future. Here, fibre-optic broadband is the best technology on the market, and it will provide competitive connections long into the future.
Get answers to your questions
Why does TDC NET offer to install fibre-optic broadband in homes and businesses for free?

At TDC NET, we connect Denmark with fibre-optic broadband to ensure that we can continue to be at the forefront of the digital development. This is a big investment, and by offering a free connection, we hope that as many will join as possible.

I would like to have fibre-optic broadband installed for free. How do I sign up?

When we roll out fibre-optic broadband in an area, we will send a letter to all the addresses that can be connected. If you are one of them, you can sign up online with us. You can check whether you can have fibre-optic broadband installed for free here.

How long does it take to have fibre-optic broadband installed in my home?

It typically takes four to six months from when you sign up for fibre-optic broadband until you can start to use the fibre-optic broadband and freely choose your provider of Internet, TV and telephone services.

Will I have lightning fast Internet once I get a free connection from TDC NET?

With the fibre-optic broadband connection, we give you lightning fast Internet, but you must have a subscription for the actual Internet connection with a provider – we do not offer that. You will find a selection of providers here.