Building or renovating?
"Construction Screening" is our department for commercial and private developers preparing to carry out work that may affect TDC NET copper, fibre or coax networks. This could include changes to road layout, building renovations and the relocation of our cabinets or poles.

Read more about excavation guidelines here (in Danish)
Order cable plans
If you need cable plans, you can use the link below to order them from us.
If you need us to detect our cables for you, please call us on 70 12 21 10 option 1.
We will usually bill you for detection work.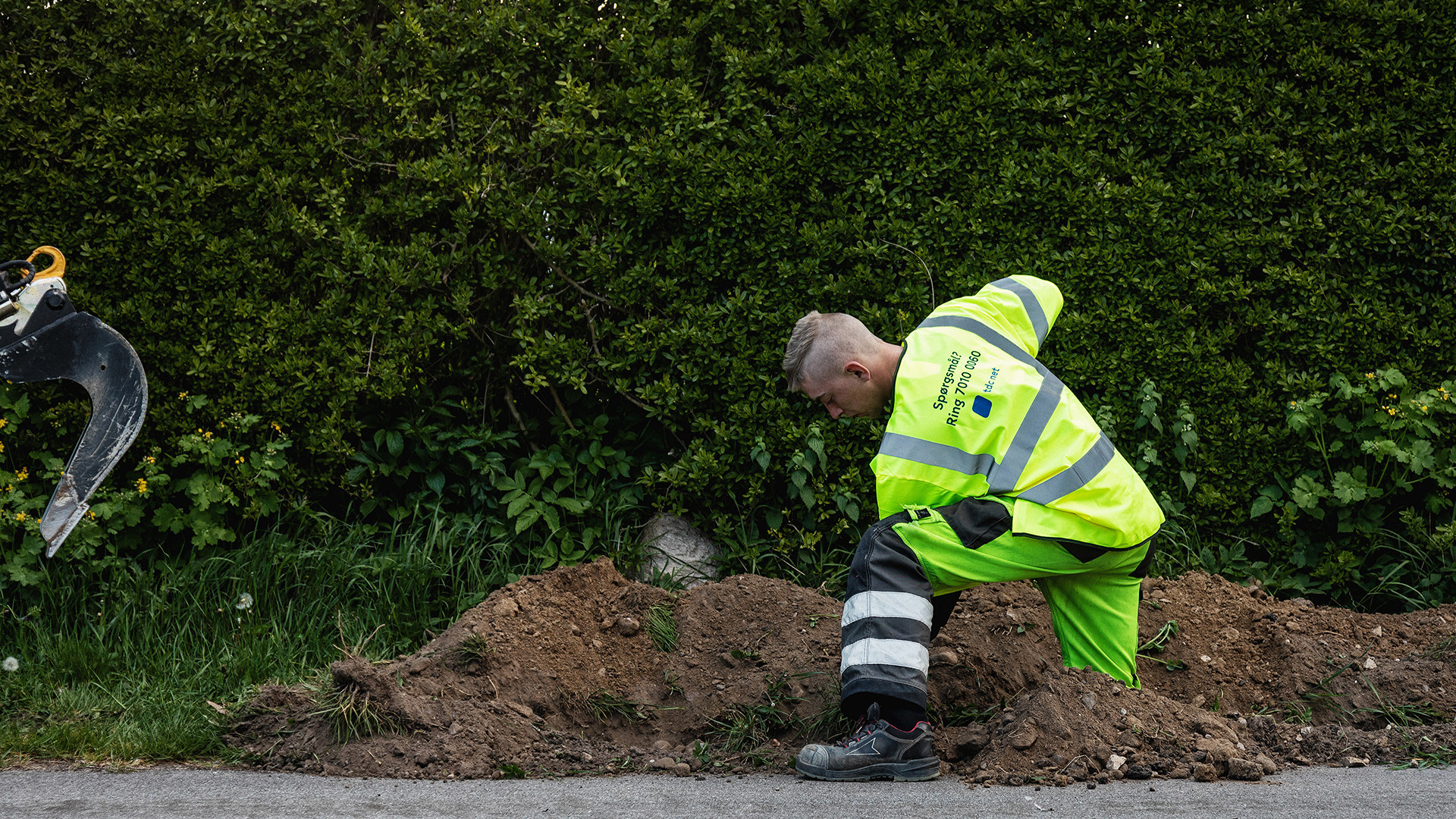 Cable damage
Have you dug up one of our cables? Click below to report the damage on the form. Remember to provide the company address of the Damaging Party in the damage section.


Contact Construction Screening
Call us on 7012 2110 option 3 – or fill in the form below and press "Submit".
I need to have the façade renovated/have façade work done, but your cables are in the way. What should I do about the cables?

I need to move a TDC NET cabinet. Can I have it moved, and what does this cost?

We can move the cabinet for you. You will receive a quote for the move, so you can see what it will cost before we get started. Fill out the 'Moving cabinets/stands' form.

I have an old distributor from the 'landline time' in place. I want to have it removed. Can this be done?

Can I request relocation of my fibre box with you?

That depends on whether there is an active fibre connection to the fibre box, i.e. whether you receive Internet via the box. If you do, you should contact your Internet provider. If there is no active connection to the fibre box, you can fill out the "Building renovation' form.

I have found a cable. Is it still in operation?

We would like to look into this. Send an email to our project centre, which will take care of it: anl_visitering@tdc.dk. You are welcome to attach a drawing or photo with the location of the cable, and please send one or more photos of the cable, including any text on it.

Fibre from TDC NET has been rolled out in my area. Where can I find more information about this?