Meet Karina
Karina is the department manager for a support team in the Operations department. On a typical working day, she shows up at the office, checks mail and then plans the day with her management team.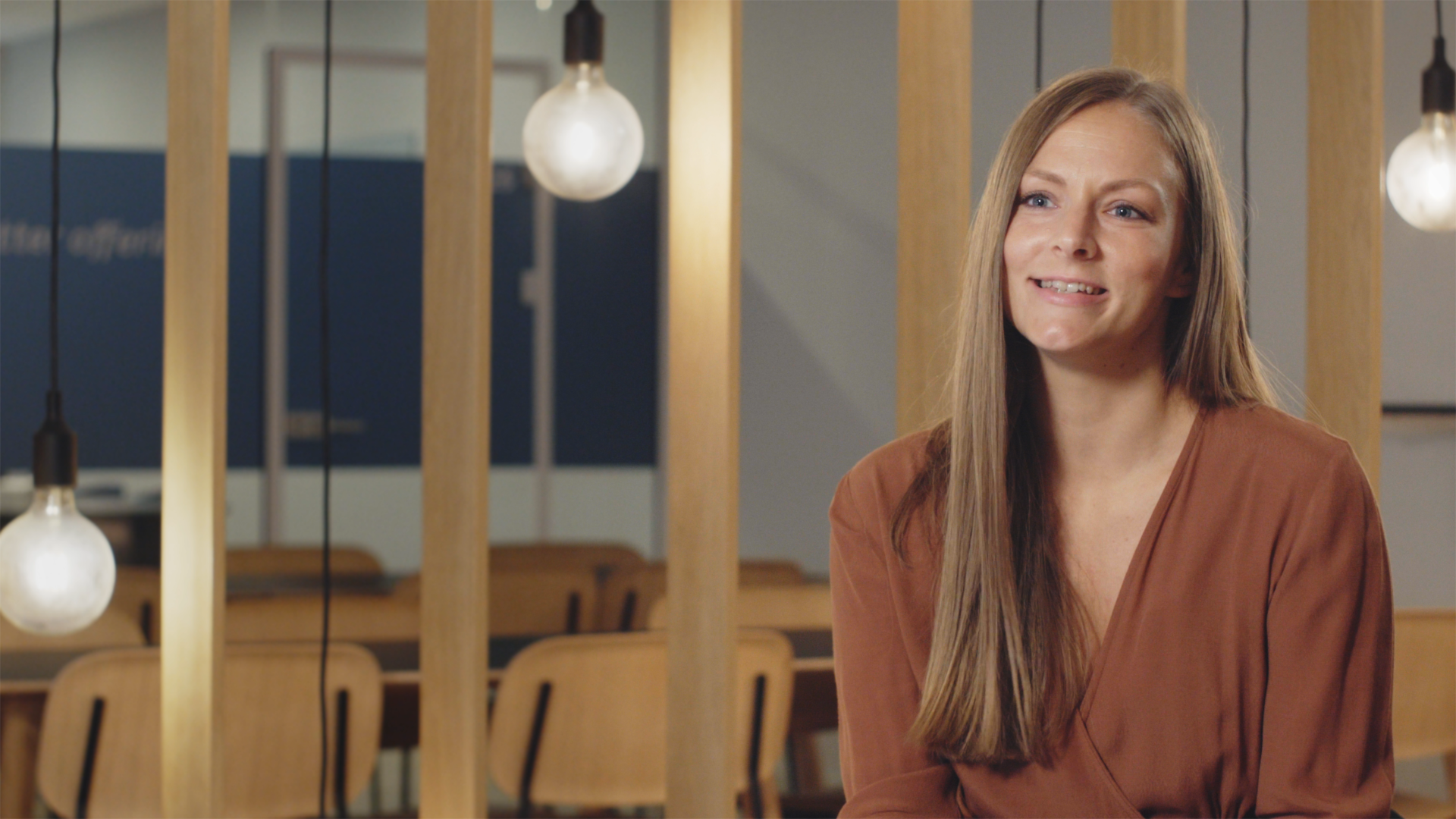 'I support the management team execute our strategy. It's the coolest thing: executing the strategy, making it more than just great words, but getting action behind it. '
'A lot is happening in TDC NET. There are many possibilities and you just need to grab them. I started as a Strategy Advisor, but my boss saw a need for more support and gave me the opportunity to establish a support team.'
Within Karina's area in TDC NET, there are many colleagues with long experience, which means that you learn a lot as a newcomer. Many remain in the company for a long time because there are so many opportunities to try different types of work.
'TDC is a large and complex business. But it is easy to reach out and get help and you can learn a lot from those who have been here for a long time. There are experts here who really understand the business and the technology. '
The digital tools and options in TDC NET mean that Karina can work flexible. She just needs to use her computer, phone and then her headset to and from work now and then.
'I work a lot across departments and am in contact with many different people, so I spend much time talking to colleagues and get input and coordinate direction and tasks.'
We are doing well socially. We have breakfast on Fridays and team events where we were recently out kayaking together.