Meet Morten
Morten is heading up Innovation Hub, where he and his colleagues look at the possibilities in 5G and what it can be used for. It could be in cooperation with large companies or universities where TDC NET´s network can be used.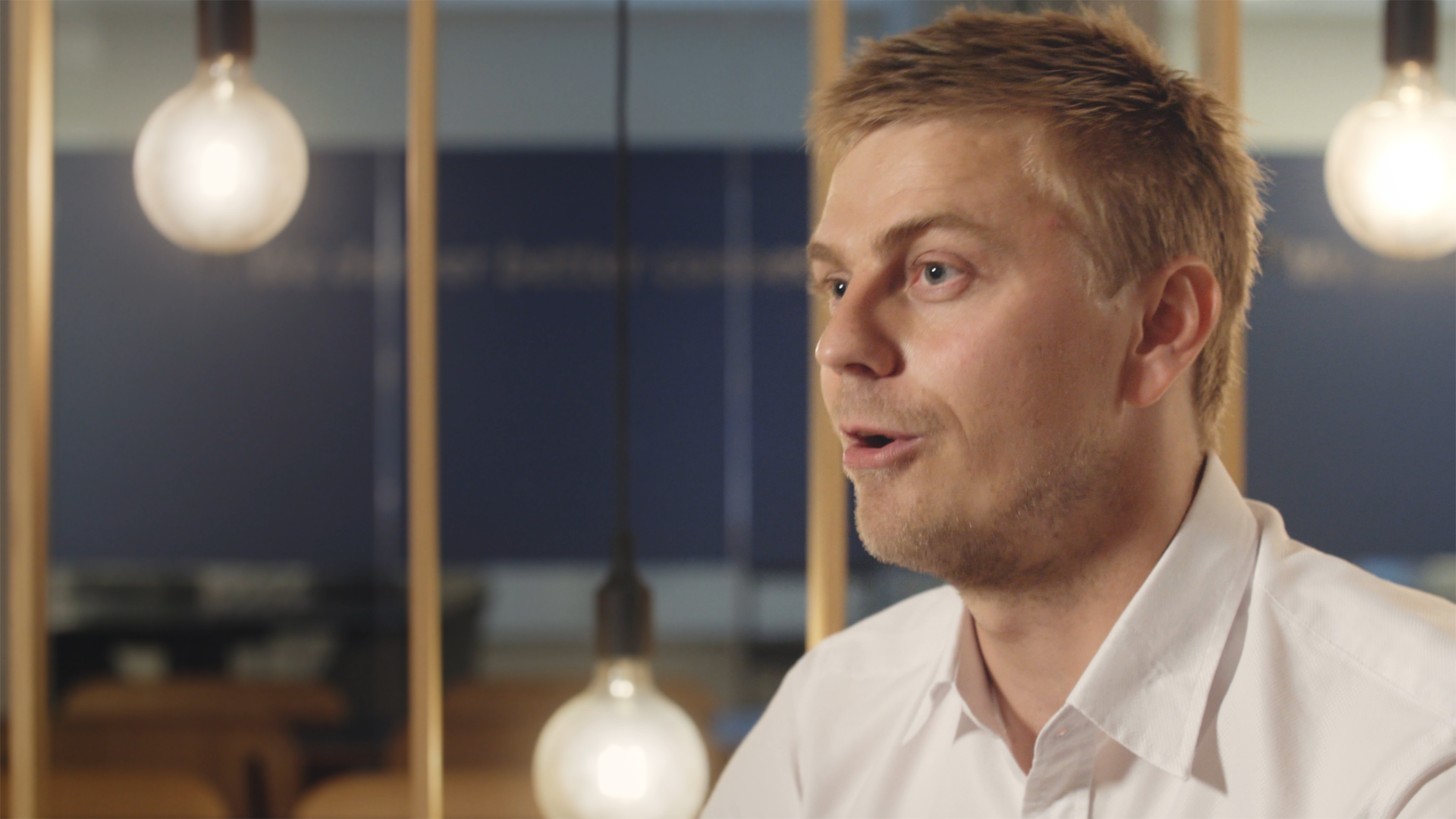 'In TDC NET, management is not the only career path. You can try different roles and discover what you are passionate about. A specialist path, project manager path or business developer path is exactly as good a career path as a managerial role.'
'That you are able to pick up your phone and make calls through a wireless connection over a large network and talk to someone in Australia. Or to have a picture transported that might be recorded live on the West Coast directly on your TV. That - and the technology behind it - I'm basically fascinated by. '
Morten is an economist and started ten years ago in Market and Strategy in TDC Erhverv and has since moved from lean-process consultant over customer experience to Head of Innovation Hub.
Morten emphasizes TDC NET's size and position in Denmark, which means that you can work with all aspects of a company's operation and development. There are technicians who make sure the networks and the internet are running, finance and strategy and IT on top of it all.
'We are a well-oiled machine where you have the full range of functions as a playground. Regardless of which department, there is great flight altitude and support from HR with sparring. I myself was in an internal talent program that helped me find my strengths.'
'For me, it is the space to develop and have fun that is important. What I work with must be exciting and lead to something. I have been here for ten years - and I have not run out of new challenges. '