Diversity and inclusion
We look after each other and have a welcoming approach. These are two of our core values in relation to di-versity and inclusion. Age, gender, ethnicity, religion, abilities and sexual orientation are therefore unim-portant when we meet our colleagues and others in connection with our work at TDC NET.
Diversity and inclusion
We have launched new initiatives in TDC NET to promote an inclusive culture in all teams. The initiatives aim to help advance gender diversity, ensure mental wellbeing and break down any prejudices.
What have we achieved?
At TDC NET, we have raised our focus on gender equality and appointed more female managers.

We have introduced Diversity Inclusion Leadership Training.

TDC NET offers a hybrid and flexible workplace, to increase well-being and job satisfaction. Our PDC project supports collaboration across platforms, locations and presence, wherever our employees are and whenever it suits them best.

In 2022, TDC NET

 

hosted

 'Girls Day in 

Science'

 

together

 with 

our

 innovation partner 

Ericsson. Girls from

 

different

 schools 

were

 

invited

 to 

our

 

headquarters

 in Copenhagen 

for a

 

full

 

day

 program under the 

headline

:

 

'Digital solutions

 

that

 

enable

 the green 

transition'.
What comes next?
We must increase gender equality, and have at least 30% women in management by 2025.

We will work with the challenges that TDC NET faces as a technology company in attracting female talent.
Want to know more? Download the latest sustainability report here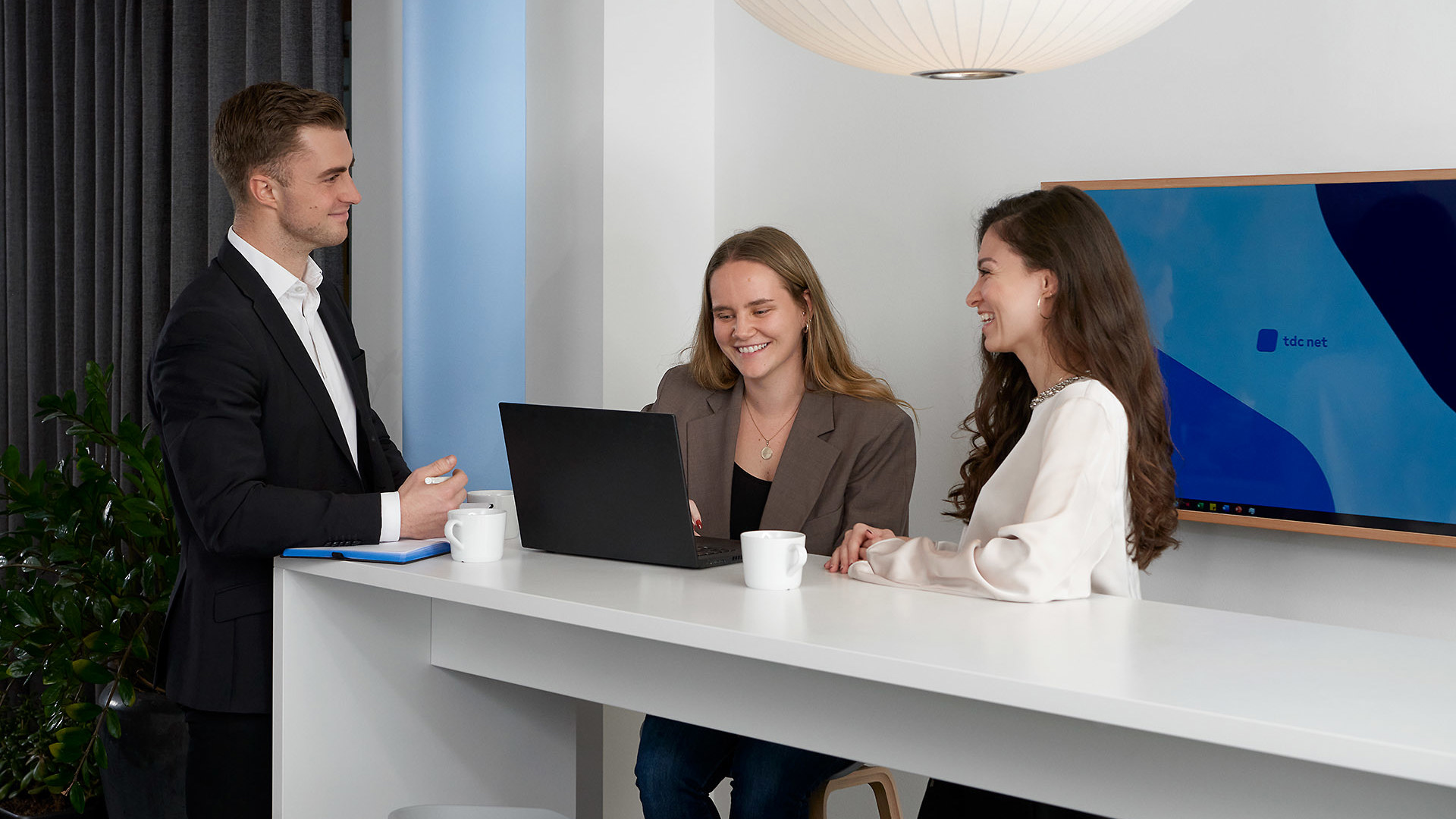 Girls Day in Science
Inspiring more girls to choose a technological career path
In Denmark, more boys than girls are applying for science and technical educations. We believe more diversity is needed to achieve the desired technological development in the future.
What have we achieved?
TDC NET hosted "Girls Day in Science" together with our innovation partner Ericsson and the Danish non-profit organisation, House of Natural Sciences.
67% of the girls responded aftrewards that they learned something new about technology, and 83% learned more about job opportunities in technology.
Our other paths to sustainability
Diversity and inclusion is one of the five focus areas. Click on one of the pages below and read more about the other paths to sustainability.