Health and safety
Our workplace is all of Denmark.
We work in offices, from home or on the road as we roll out digital infrastructure. Wherever the work takes place, we always give high priority to a safe and healthy working environment.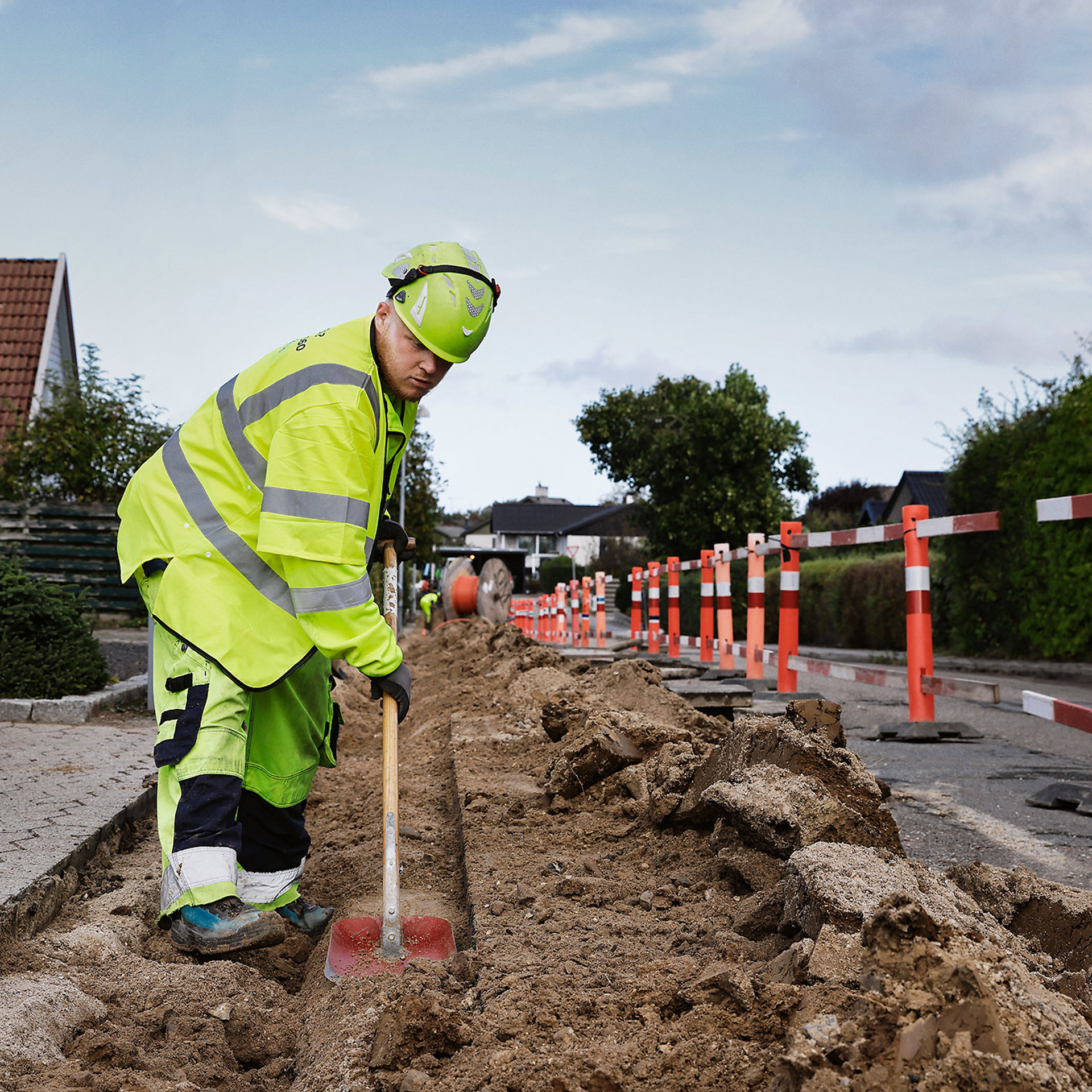 Health and safety
We have significantly improved our performance and awareness over the past few years. The number of near misses reported is positive, and this is helping us get better at prevention.


What have we achieved?
Better near-miss reporting has equipped us to prevent similar accidents in the future.

Our ISO 45001 certification has been renewed, and shows that we have solid OHS management.
What comes next?
Our goal is for TDC NET to be one of the safest places to work by 2025.

We must reduce the number of accidents by 50% before 2025 compared to 2019

Everyone must be involved in the safety work – from employees and trade unions to the board and representatives from management.
Want to know more? Download the latest sustainability report here
Our other paths to sustainability
Health and safety is one of the five focus areas. Click on one of the pages below and read more about the other paths to sustainability.